Inspire Curiosity About the Natural World
We believe that inspiring curiosity about the natural world will lead to a positive future for our planet.

Analemma's identity as a grower-producer winery inspires us to be curious about our place in the context of nature. A bottle of Analemma wine represents an experience we strive to create for all who touch our products, offering a chance to link people towards something much bigger than themselves: a connection to life and each other. In this way, nature serves as a common thread of shared human experience.

We are dedicated to engaging with our community to spark wonder and generate enthusiasm to build a healthier planet.
Partnerships with like-minded organizations: Gorge Grown, Portland Audubon Society, Friends of the White Salmon, Columbia Gorge Food Trail, Columbia Gorge Discovery Museum, Mosier School, Main Street Mosier, North American Biodynamic Association, Oregon Climate and Agriculture Network, and Farmworker Justice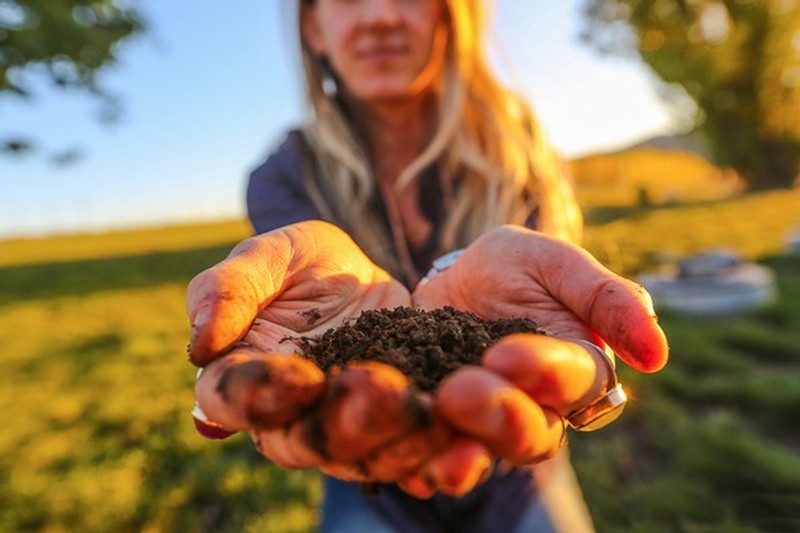 Kris Fade sharing our barrel compost (Photo Sage Lamar Hoke)